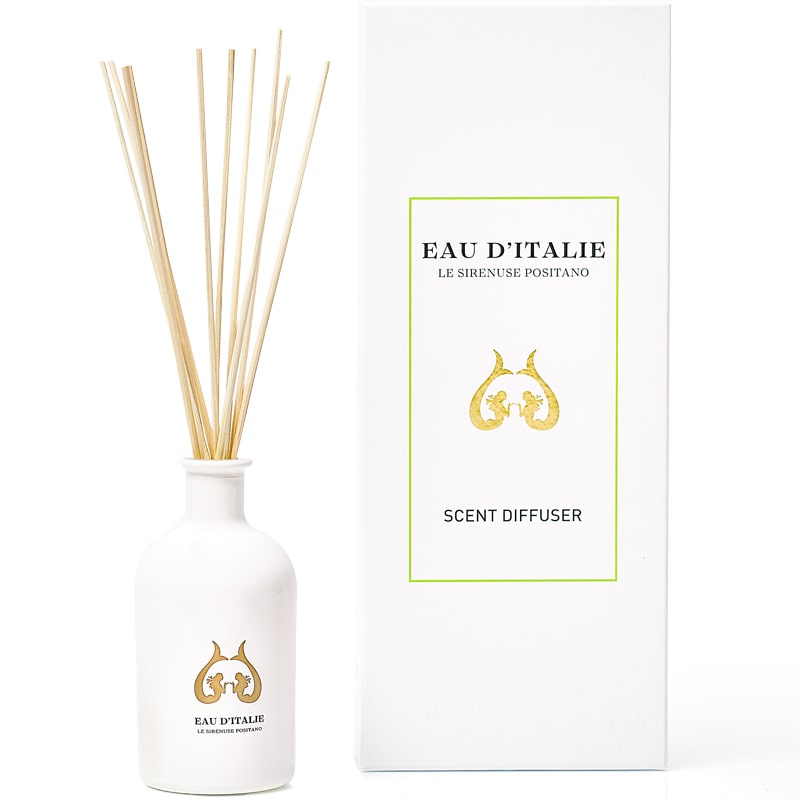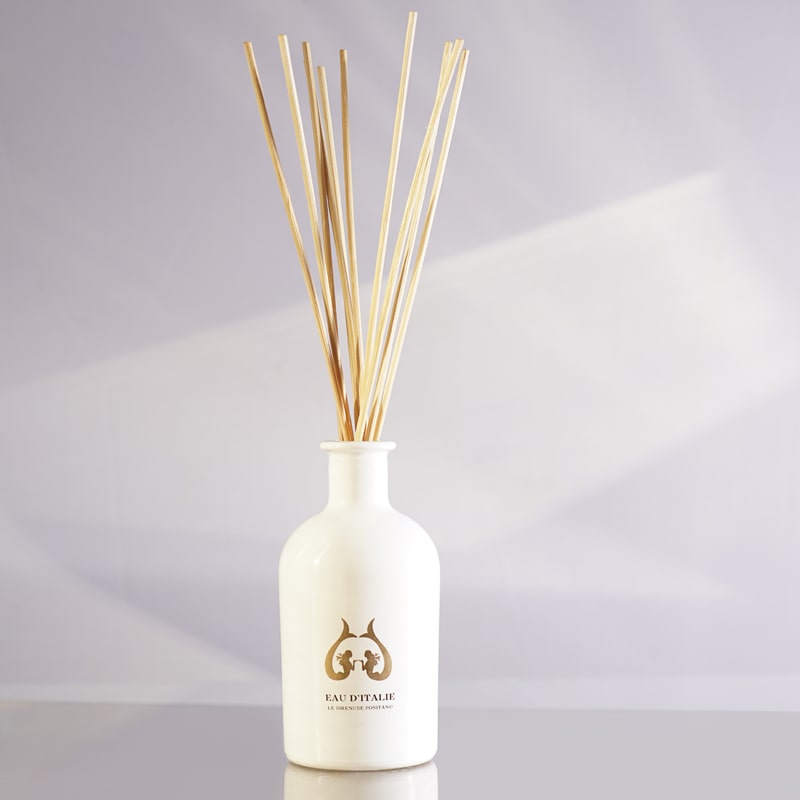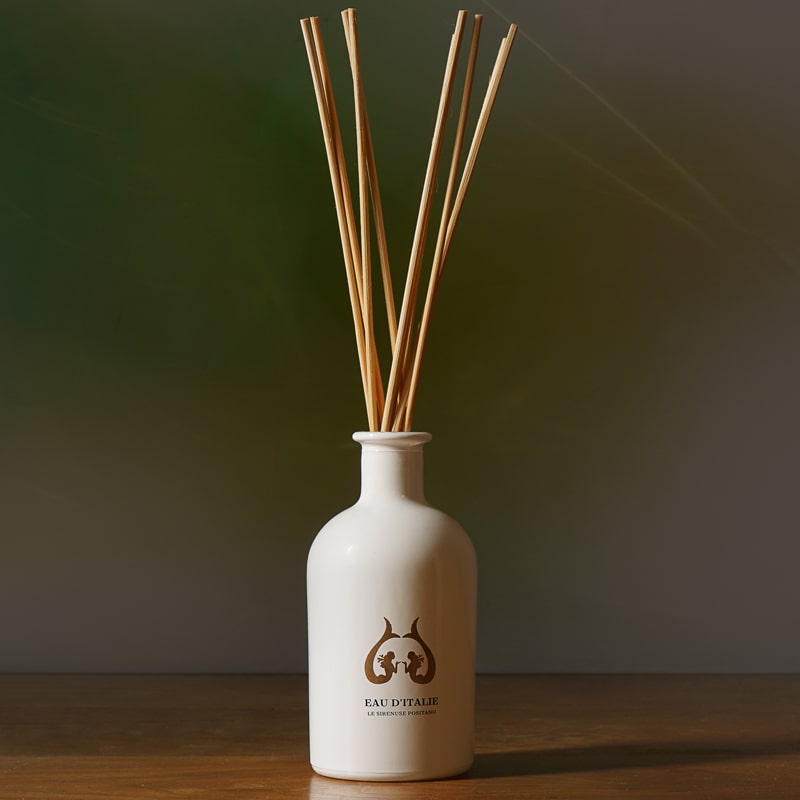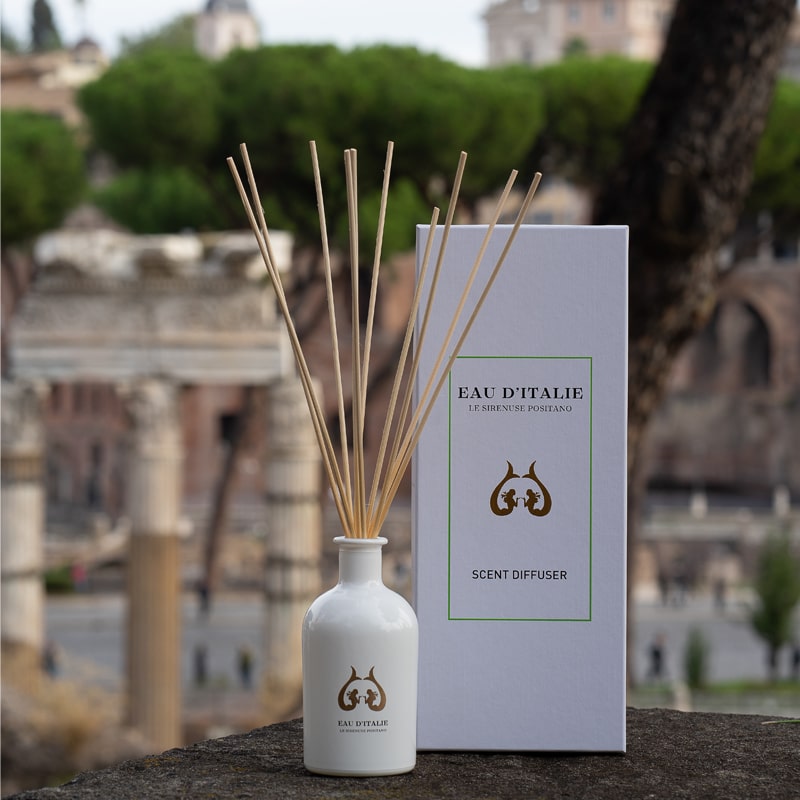 A gorgeously elegant scent diffuser that will take you straight back to Le Sirenuse with the Eau d'Italie signature fragrance.
An unforgettable memory of romantic summer evenings overlooking the bay of Positano. A light sea breeze and cool citrus groves on the cliffs of Positano. Terracotta tiles warmed by the summer sun. A sparkling and seamlessly blended scent.
Lovingly hand-poured in Italy in small batches.
Notes
Bergamot, blackcurrant buds, yellow sweet clover, musk, a touch of incense.
Ingredients
Linalool / Linalolo Scental, Limonene, Acetyltetramethyloctaline, Trimethylcyclohexylhexanol, Linalyl Acetate, Cedarwood Oil Acetylated, Butanol, 3-Methoxy-3-Methyl-.