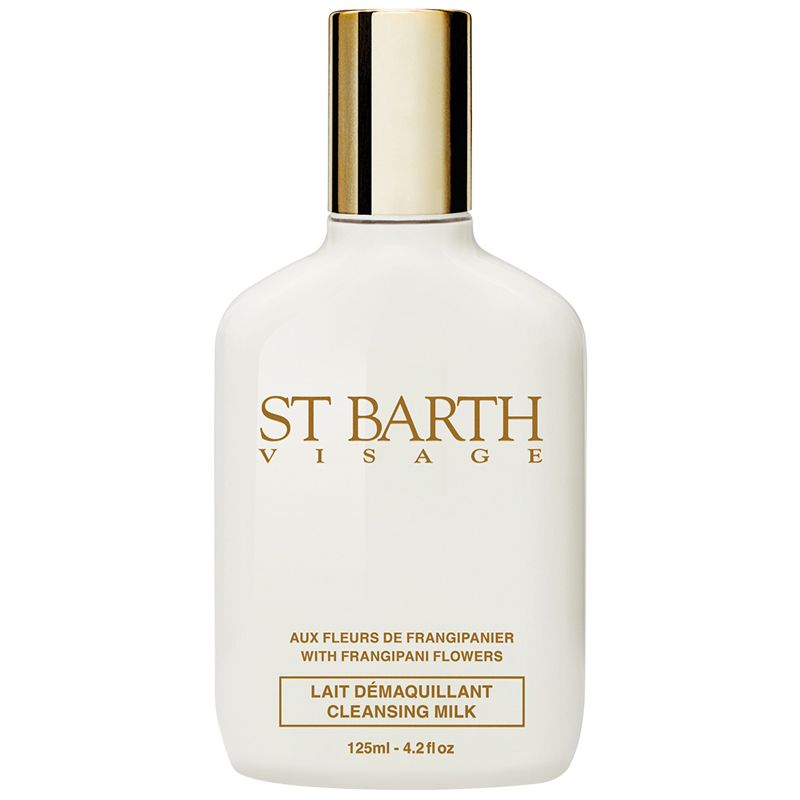 Cleansing Milk With Frangipani Flowers
The Cleansing Milk smooths across your skin and purifies your face, leaving it as soft and velvety as a frangipani petal. Applied morning and evening, this luxurious lotion cleanses all skin types, producing a fresh, radiant glow.
Directions

Apply to your face, neck and skin around your eyes, massaging your face and lashes for one or two minutes and remove with a damp sponge or cotton pad. Your face is left cleansed, moisturized and toned, your skin brighter and your lashes silky. Rinse off using Tonic Lotion with Melon Extract.

Ingredients

Purified Caribbean Sea Water, Hydrogenated Palm Glycerides, Ceteareth-20, Ceteareth 12, Cetearyl Alochol, Frangipani (Plumeria Rubra) Flowers Extract, Sweet Almond Oil, Calendula Officinalis Flower, Mango (Mangifera Indica) Kernel Butter, Glycerin, Camelia Oleifera Extract, Phenoxyethanol, Xantham Gum, Aloe Vera (Barbadensis Miller) Extract, Tocopheryl Acetate, Fragrance (Parfum), Benzyl Salicylate, Linalool.