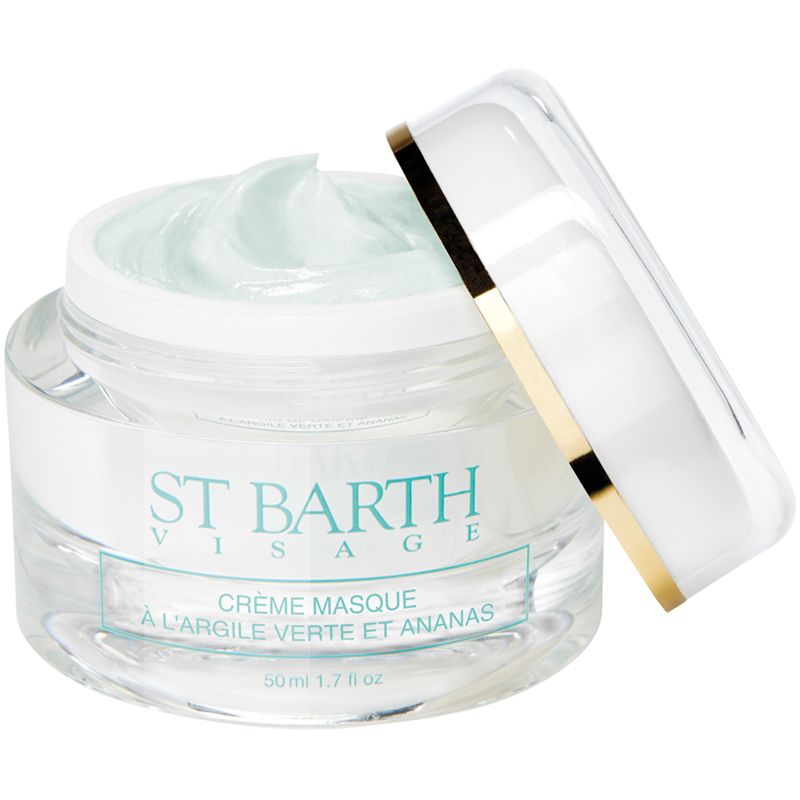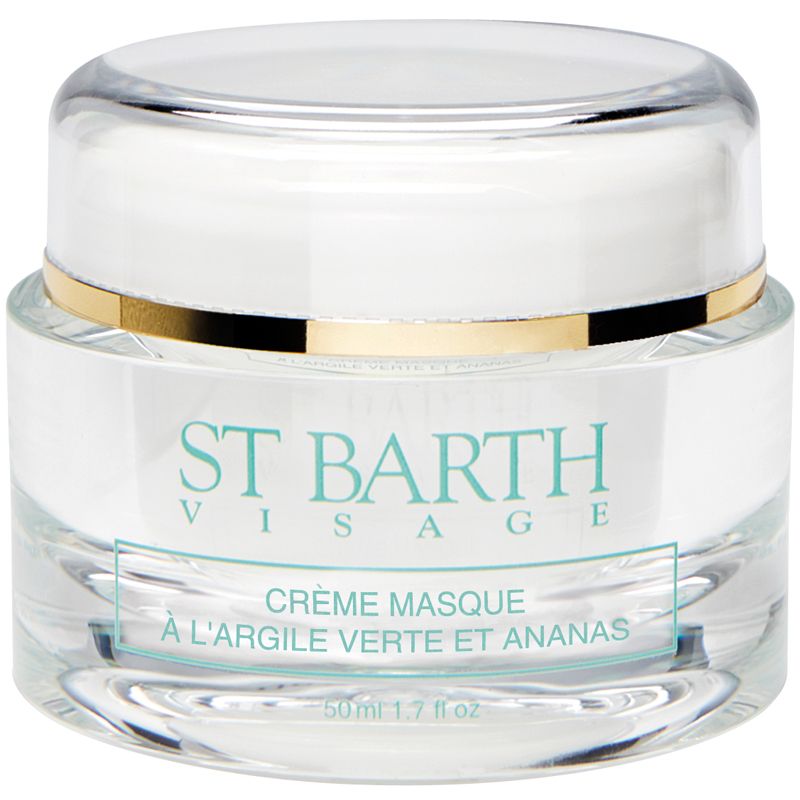 Cream Mask with Green Clay and Pineapple
For oily or combination skin.
Packed with all the sweetness of the Island lifestyle, pineapple is the perfect complement to the benefits of green clay. The Cream Mask with Green Clay and Pineapple is like a breath of fresh air, bringing a little tranquillity to your face. This is an exceptional moisturizing treatment with a green aquatic fragrance, pepped up with a yellow note of fruits. This mask reduces shine on combination, oily and extremely sensitive skin, enhancing your complexion and making it more uniform.
Directions
Once or twice a week, apply a generous layer of Cream Mask with Green Clay and Pineapple to your face (avoiding the skin around the eyes), neckline and top of your chest. Relax for 15 to 20 minutes to allow the mask to work, before rinsing off thoroughly with warm water. Avoid rubbing, as this will reduce the clarifying effect.
Ingredients
Purified Caribbean Sea Water, Vegetable (Olus) Oil, Glyceryl stearate (and) Ceteareth 20 (and) Ceteareth 12 (and) Cetearyl Alcohol, Pineapple (Ananas Sativus) Extract, Titanium Dioxide, Glycerin, Illite, Myristyl Myristate, Cetearyl Alcohol, Camelia Oleifera Extract (and) Phenoxyethanol, Tocopheryl Acetate, Fragrance (Perfume), Benzyl Alcohol.